WELCOME
Homepage
SELLERS
Florida Home Values
Home Marketing Plan
MORE INFO
Real Estate News
Contact Us
..



.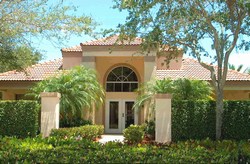 Thinking of Selling Your Florida Home?
OK... so you're considering selling your Florida property but you're not sure how much it's worth. That's where we come in. We're here to provide you with the Florida property value information you seek so that you may make an informed decision based on your selling needs.
When you're ready, take a few moments to fill out and submit the Florida home value analysis form so that we may provide you with your home's current market value.
Are you looking for ideas on how to get your house ready to sell? Below is a link to an informative site full of articles for home sellers everywhere.

You can also search
for your home in
the Florida sun at
The-Florida-MLS.com!